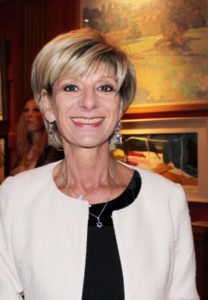 Therapy in Stanmore, Middlesex

Life can be daunting when you wake up in the morning anxiously thinking about how you will get through the day. Going to bed do you find yourself lying awake worrying about who you may have upset, what you may have said wrong and feeling desperately alone?

Rationalising

Maybe you try to downplay these thoughts with "others are worse off than me!" Perhaps you have a sense of what's 'wrong' in your life, yet somehow this 'knowing' makes no difference. Trying to rationalise what is behind your anxiety or depression does not change how you feel about yourself and your life!

As a Chartered Psychologist and Psychotherapist I work with people who seek professional support for a variety of psychological difficulties which includes eating disorders, trauma, OCD, depression and anxiety. Each person comes with their own unique history and experiences, what they have in common is the impact, frequently from their early years, on their self-esteem and self-worth and how this stretches across time on the relationships they have with others today.

I am an eating disorders Consultant and as you will read on my 'eating disorders' page what I am truly interested in is you as a 'whole' person. Beyond the symptoms I see a person in emotional turmoil. Moving forward is possible regardless of the time you have spent battling with this illness. Moving forward means learning to like yourself, appreciating that life is not black and white, perfect or catastrophic. My message to you is that there is a life to be had without your eating disorder.



Therapy offers you different possibilities
Therapy can be a leap into the unknown, You may have experienced therapy in the past, perhaps it helped for a time, or didn't, back then. Timing, or 'personal readiness' is a factor yet time is passing. Therapy can enable you to find new possibilities in your life.

I believe the relationship we have together is the most important factor in our work together; I can't tell you if I'm right for you but an informal meeting is a step forward.

Together

As a qualified, experienced psychotherapist my aim is to provide a place for you to safely explore the challenges you are finding hard to deal with alone. This is your time, to find a more resilient, gentler perspective of yourself, your relationships and your place in the world.
Location
I provide psychotherapy from Stanmore, North West London. This is within easy reach from Bushey, Borehamwood & Elstree, Radlett, Edgware, Mill-Hill & Watford. Stanmore is on the Jubilee line and there are good public transport links. The motorway links of the M1 and M25 provides additional accessibility. I also offer sessions via Zoom and Skype.

Accepted Insurance Plans: Bupa



Please contact me at reneebotham@gmail.com or call me on 07768 356 265